Newsfeed
A Letter to the Community—JUMP's Next Phase
11 August 2023
We're building something new......
A Brief History of CRM and the Rise of WRM™
07 July 2023
CRM has come a long way, from rudimentary record keeping, to data-driven targeting and complex marte...
Exploring the Future of Crypto-Native Advertising
06 July 2023
With the advent of Web3 and its decentralized protocols, the advertising landscape is evolving, pres...
The 2023 U.S. Women's Open ArtBall NFT
06 July 2023
This unique collection of 3,010 ArtBalls, along with corresponding plots on Hole 17 at Pebble Beach ...
Future: Offchain and Onchain Music
06 July 2023
TikTok vs Sound.xyz...
Early Signs of Crypto Going Mobile
06 July 2023
Telegram-based trading bots provide lightning-fast trading, a range of free-to-use products, and sev...
Hong Kong Establishes Task Force for Web3 Development
06 July 2023
Authorities in Hong Kong have formed a dedicated task force with the goal of promoting Web3 developm...
The State of Web3 Perception Around the World
04 July 2023
A Global Study on Cryptocurrencies, NFTs, and Web3...
Sound and Optimism Partnership—Empowering Artists
04 July 2023
Sound.xyz collaborates with Optimism to enhance the music collection experience with reduced costs a...
Sega Expands its Gaming Horizon with Web3 Title Sangokushi Taisen
04 July 2023
Sangokushi Taisen will run on the Oasys blockchain, a fully decentralized and zero-gas-fee blockchai...
The Impact of AI and Automation on Work
04 July 2023
Analyzing the Potential Disruption and Job Creation...
DeLabs hints at new kind of IP rights for its NFT holders
30 June 2023
Its new website leans into early Facebook vibes, inviting community members to search for clues abou...
Dior Introduces Tokenized Fashion—B33 Sneakers with Digital Twins
30 June 2023
French luxury brand embraces blockchain technology for authentication and exclusive services...
Lacoste Reveals Gamified, Tokenized Ecosystem for NFT Holders
30 June 2023
UNDW3 Program Enhances Engagement and Rarity-Driven Value in Fashion's Web3 Evolution...
Trust: Driving the Next Wave of Digital Assets Innovation
30 June 2023
Mastercard introduces the Multi-Token Network to enhance trust, scalability, and interoperability in...
Ubisoft's Unveils Its First Blockchain Game
30 June 2023
Title—Champions Tactics: Grimoria Chronicles...
Part 2: Scaling from 0 to 8 figure exit and lessons learned
29 June 2023
This is part two of a multi-part series on lessons learned from scaling multiple companies to 8-figu...
Enhancing NFT Security with CyberKongz's ERC-721x Standard
29 June 2023
This upgraded token standard aims to provide improved security for NFT holders....
Introducing Invisible Wallets from Crossmint
29 June 2023
Create, Scale, and Integrate NFTs Effortlessly...
Warner Music's Web3 Playbook: Empowering the Future of Music
28 June 2023
Accelerating decentralized music projects with funding, support, and strategic partnerships...
Sony Invests $3.5 Million in Startale Labs to Drive Web3 Adoption
28 June 2023
Collaboration and Investment Aim to Build a Global Infrastructure for Web3 Mass Adoption...
Unlocking a New Era of Advertising with Niantic's AR Solutions
28 June 2023
Niantic, a global leader in augmented reality (AR), has launched an innovative advertising format ca...
Chiru Labs Expands Azuki NFT Universe with New Collection
26 June 2023
20,000 Additional NFTs to be Released, Airdrop Surprise for Existing Azuki Holders...
The CryptoPunks Book: The Iconic World of Generative Avatars
26 June 2023
Yuga Labs and Zak Group join forces to produce a groundbreaking book chronicling the remarkable Cryp...
The Rise of Token Bound Accounts (TBAs)—Revolutionizing Fandom
26 June 2023
Discover the transformative power of ERC 6551, the Token Bound Accounts (TBAs), in the world of non-...
Hermes Secures Legal Victory: Sales of 'MetaBirkin' NFTs Blocked
26 June 2023
Manhattan Federal Judge Rules in Favor of Hermes, Halting Artist Mason Rothschild's "MetaBirkin" NFT...
BAYC Rumored to Establish Exclusive Social House in Miami
26 June 2023
Excitement builds as the Bored Ape Yacht Club (BAYC) and Yuga Labs consider launching a Miami-based ...
JUMP Icon #1: Nike's Dominance in the Web3 Era
23 June 2023
Burn your JUMP Kick's Shoe Box to reveal this stories cover art...
Q2 Web3 State of the Union Event
21 June 2023
JUMP is excited to host the second installment of its Web3 State of the Union series. Set for Thursd...
New Grammy rule addresses artificial intelligence
19 June 2023
The Recording Academy are making several changes to the Grammy Awards, including a rule that stipula...
Mercedes is adding ChatGPT to its infotainment system
17 June 2023
Mercedes owners in the U.S. will soon add a new luxury to their already luxurious vehicles: ChatGPT....
How To Create A Brand Strategy To Successfully Transition To Web3
15 June 2023
Web3 is an entirely new space, and your brand equity doesn't transfer automatically. Here's how to g...
Flipkart—A leading ecommerce brand in India enters web3
14 June 2023
Polygon Labs is collaborating with Flipkart on a specialized loyalty program that could potentially ...
Part 1: Scaling from 0 to 8 figure exit and lessons learned
13 June 2023
It's like climbing a mountain. Only in addition to the difficulty, you've got to figure out how to g...
Announcing JUMP Icons, Kicking Off with Nike
09 June 2023
Celebrating Nike's Entrance Into Web3—Mint a sneaker box to claim your JUMP Kicks...
Louis Vuitton launches its iconic trunk as a digital collectible
07 June 2023
The 160-year-old collection's latest design, named VIA Treasure Trunk, comes with a Web3 twist: it's...
Apple's Vision Pro mixed-reality headset, starting at $3,499
07 June 2023
Created to support both AR and VR applications, the Vision Pro is a standalone headset featuring an ...
JUMP World Tour Expands to City Meetups
05 June 2023
An event series spanning 10 cities that will bring marketing trailblazers together...
Nike's Our Force 1 (OF1) Public Mint Started Today
24 May 2023
A look into the future of how brands will speak to their communities...
Mercedes-Benz launches web3 creative studio, 0xNXT
22 May 2023
The 130-year-old legacy brand leads with clear, open communication on their digital collectible stra...
Pudgy Penguins toys launch on Amazon—passing royalties to holders
18 May 2023
The NFTs are being licensed from the holders to create the toys. Every time one of these toys is sol...
A Review of Google's Bard AI
17 May 2023
Few would argue that ChatGPT has significantly accelerated Google's AI roadmap....
Nike's first NFT will be sold today: how to buy an OF1 box
15 May 2023
If you recall, 33% of .SWOOSH ID holders were airdropped a "digital poster" which serves as your acc...
Barbie and Boss Beauties Partner To Bring More Women into Web3
12 May 2023
The two brands have created a crossover NFT collection featuring a variety of rarity levels and real...
Get your Jumper ID Badge—Member Profiles are Live!
11 May 2023
The badges are numbered based on when you create your profile. It's a free NFT that's airdropped to ...
Tokenproof powering Adidas token-gating capabilities
09 May 2023
The Adidas x Tokenproof integration is part of a three-year partnership. It is aimed at offering hei...
My web3 approach to serializing fiction
06 May 2023
What happens if you give creators the option to fully (or partially) own and operate the underlying ...
What are BRC-20 Tokens: Bitcoin's Fungible Token Standard
06 May 2023
Discover the BRC-20 token standard on the Bitcoin blockchain, its rapid growth, its comparison to Et...
Adidas collaboration with Doodles and Pharrell
06 May 2023
Web3 and sneaker culture are proving to be peanut butter and jelly...
Sports Illustrated Embraces Ethereum for NFT Event Tickets
03 May 2023
Box Office is now part of SI Tickets, the online marketplace that resells tickets to major events ac...
Introducing Bonsai, an Optimistic L3 scaling solution
01 May 2023
Bonsai serves as a scaling solution that processes Polygon transactions off-chain, achieving hypersc...
Apple's outside payments ban ruled unlawful in win for NFTs
26 April 2023
Unless Apple appeals the decision and has the ruling overturned, developers are free to direct app u...
JUMP—World Tour: Consensus
25 April 2023
Saddle up y'all, because the JUMP World Tour is headed to the Lone Star State!...
Open vs. Owned Metaverse Experiences
25 April 2023
How brands can navigate the emerging digital landscape...
Lexus Goes Back to the Future with Hoverboard NFT Series
24 April 2023
If you read the official press release on Lexus' website, you'll notice there's not a single mention...
Mattel Creations to launch virtual collectibles marketplace
21 April 2023
The brand's tech stack includes: Rarible, Magic, and Flow...
Drew Beechler, CEO and Co-Founder of Holder
20 April 2023
Holder is a web3 marketing automation platform for brands and creators launching campaigns using web...
Report: Web3 Adoption Trends by Top Brands of 2022 and Q1 2023
19 April 2023
The retail, fashion, and sports categories have led the way as web3 begins its journey towards mains...
Boba Guys launch loyalty program on Solana
17 April 2023
Solana has a long road ahead though. It is doubtful the blockchain realizes the magnitude of the uph...
Mastercard Drops Free NFTs, Launches Web3 Music Accelerator
14 April 2023
This weekend take a moment to mint the Mastercard Music Pass NFT. It's free and I'm going to be docu...
Wrangler Teams Up With Jeremy Booth in Multitiered Partnership
12 April 2023
The brand is set to launch a jacket that integrates NFC and NFT technology...
JUMP—World Tour: NFT NYC
11 April 2023
The next World Tour Coffee Meetup at NFT NYC, taking place this Thursday, April 13th, from 8:30 AM t...
Nike's Virtual Creations Are Coming Soon
10 April 2023
The Nike web3 case study is being built before our eyes and we should be paying close attention to e...
Reddit deploys Gen 3 NFT avatar contracts on Polygon
07 April 2023
Online discussion platform Reddit has deployed the third generation of its blockchain-based digital ...
Ralph Lauren enters web3 through collaboration with Poolsuite
05 April 2023
The company has collaborated with web3 community Poolsuite for a new multi-tiered partnership. ...
Announcing: Community Mic Season One
04 April 2023
This is a new community-led initiative that aims to highlight the incredible work of JUMP community ...
Discord tips: 5 must-have bots for community management
03 April 2023
This article explores several bots that are indispensable for professional Discord community managem...
Nvidia CEO Jensen Huang About AI's iPhone Moment
29 March 2023
In this interview, conducted on the occasion of this week's GTC, Huang share's why we're living thro...
Gucci x Bored Ape collaboration is on its way
27 March 2023
Gucci announced a multi-year partnership with Yuga Labs, the web3 leader behind popular NFT collecti...
JUMP Presents: Web3 State of the Union
19 March 2023
We're thrilled to announce the Jump Web3 State of the Union, a virtual event that will bring togethe...
The Ultimate Bitcoin Layer is almost here
16 March 2023
the new Stacks upgrade makes building apps for Bitcoin easier. Let's dive into it and simplify every...
OpenAI releases GPT-4
15 March 2023
It won't be long before every app we interact with has AI magic dazzling your experience. ...
How Circle's USDC token could have been affect by SVB collapse
13 March 2023
For the crypto industry, even if you didn't hold funds with SVB, you were likely exposed to the risk...
Connor Kelley, CEO and Co-Founder at Flaunt
10 March 2023
Today's Web3 Brand Builder is Connor Kelley, CEO and Co-Founder at Flaunt, the world's first enterpr...
Amazon NFT marketplace launch and plans
07 March 2023
Speculation around Amazon's NFT plans are running wild....
Jason Hinojosa—Director of Marketing @ Web3 Builders & TrustCheck
02 March 2023
In this profile, Jason shares the latest in web3 scam tactics, how the role of the growth marketer i...
In-Article Token Announcement
28 February 2023
The first In-Article Token published by Jump News—Press to Publish....
Power of attribution in web3
27 February 2023
Reframing IFTTT (If This Then That) user engagement and gamification based on tokens and smart contr...
Thiago de Marco, Head of Marketing at Niftify
23 February 2023
In this profile, Thiago shares thoughts on how legacy brands can think about decentralization, the f...
Metaverse Tour—How to Join and Participate
22 February 2023
Meet fellow JUMP community members and learn new skills while exploring the metaverse....
YouTube sets web3 course with new CEO
21 February 2023
Google-owned YouTube has appointed Web3-friendly exec Neal Mohan as its new CEO...
The NBA app to let you become a live player, digitally at least
20 February 2023
The NBA app will soon allow you to overlay yourself on another player in a live game so that it look...
Top NFT Tools for Brands and Agencies
20 February 2023
Curated tools to build and launch NFTs....
Tara Fung, Co-founder and CEO of Co:Create
16 February 2023
We're excited to showcase the incredible members of our community—sharing their stories, insights, a...
Say hello to Jump News Perks
14 February 2023
The perks portal offers exclusive benefits and rewards to Jump News and Sky Club token holders, prov...
Jump News Writers Group launching this week
13 February 2023
Sky Club community members are invited to join season one of the Jump News Writers Group....
Building a web3 hardware brand — Louise Ivan Co-Founder of Ryder
09 February 2023
Today's web3 brand builder is Louise Ivan, Co-Founder of Ryder. In this conversation Louise shares h...
Doritos launches web3 initiative
07 February 2023
The chip brand is launching its web3 initiative with a campaign that kicks off tomorrow, February 8....
Culture is the currency and NFTs capture the value
06 February 2023
If you're not aware of the VV Checks project, you should be. This project perfectly showcases how NF...
Super Recap Friday: February 3, 2023
03 February 2023
This week's biggest headlines from the wild world of web3 and beyond....
VP of Ecosystem Marketing at Polygon — Chad Hugghins
02 February 2023
This conversation gives you an inside look into how the Polygon team is guiding its massive growth. ...
Nike brings .SWOOSH to life with its first co-creation challenge
31 January 2023
Through a series of challenges and contents, Nike aims to surface a new kind of creative direction t...
Amazon's Web3 Strategy: B2C and B2B
30 January 2023
There's a lot of buzz around Amazon launching an NFT initiative. The current speculation is that Ama...
Super Recap Friday: January 27, 2023
27 January 2023
This week's biggest headlines from the wild world of web3 and beyond....
Why leading NFT brand Doodles moved to Flow's blockchain
26 January 2023
While Flow has established great relationships with icon brands, it has not faired so well in terms ...
Onboarding a billion people to web3 — Jeremie Cabling of Wally
25 January 2023
Today kicks off our new series, Web3 Brand Builders. In this series, you'll hear from Sky Club membe...
Porsche's Next Move
24 January 2023
A total of 7,500 NFTs were made available, but as of this writing just under 1,500 have been minted....
Enterprise Web3 Loyalty Platform — Flaunt
23 January 2023
First official Salesforce Partner offering web3-powered loyalty solutions to help enterprise brands...
Super Recap Friday: January 20
20 January 2023
The #1 weekly recap for brand marketers innovating in web3 and beyond...
How Lacoste is leveraging NFTs with ethpass
19 January 2023
In the summer of 2022, Lacoste officially launched its first NFT project titled "UNDW3." The collect...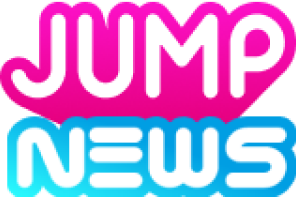 Your daily resource for brand builders who want to innovate in web3 and beyond.