Newsfeed
Nike's Our Force 1 (OF1) Public Mint Started Today
24 May 2023
A look into the future of how brands will speak to their communities...
Mercedes-Benz launches web3 creative studio, 0xNXT
22 May 2023
The 130-year-old legacy brand leads with clear, open communication on their digital collectible stra...
Pudgy Penguins toys launch on Amazon—passing royalties to holders
18 May 2023
The NFTs are being licensed from the holders to create the toys. Every time one of these toys is sol...
A Review of Google's Bard AI
17 May 2023
Few would argue that ChatGPT has significantly accelerated Google's AI roadmap....
Nike's first NFT will be sold today: how to buy an OF1 box
15 May 2023
If you recall, 33% of .SWOOSH ID holders were airdropped a "digital poster" which serves as your acc...
Barbie and Boss Beauties Partner To Bring More Women into Web3
12 May 2023
The two brands have created a crossover NFT collection featuring a variety of rarity levels and real...
Get your Jumper ID Badge—Member Profiles are Live!
11 May 2023
The badges are numbered based on when you create your profile. It's a free NFT that's airdropped to ...
Tokenproof powering Adidas token-gating capabilities
09 May 2023
The Adidas x Tokenproof integration is part of a three-year partnership. It is aimed at offering hei...
My web3 approach to serializing fiction
06 May 2023
What happens if you give creators the option to fully (or partially) own and operate the underlying ...
What are BRC-20 Tokens: Bitcoin's Fungible Token Standard
06 May 2023
Discover the BRC-20 token standard on the Bitcoin blockchain, its rapid growth, its comparison to Et...
Adidas collaboration with Doodles and Pharrell
06 May 2023
Web3 and sneaker culture are proving to be peanut butter and jelly...
Sports Illustrated Embraces Ethereum for NFT Event Tickets
03 May 2023
Box Office is now part of SI Tickets, the online marketplace that resells tickets to major events ac...
Introducing Bonsai, an Optimistic L3 scaling solution
01 May 2023
Bonsai serves as a scaling solution that processes Polygon transactions off-chain, achieving hypersc...
Apple's outside payments ban ruled unlawful in win for NFTs
26 April 2023
Unless Apple appeals the decision and has the ruling overturned, developers are free to direct app u...
JUMP—World Tour: Consensus
25 April 2023
Saddle up y'all, because the JUMP World Tour is headed to the Lone Star State!...
Open vs. Owned Metaverse Experiences
25 April 2023
How brands can navigate the emerging digital landscape...
Lexus Goes Back to the Future with Hoverboard NFT Series
24 April 2023
If you read the official press release on Lexus' website, you'll notice there's not a single mention...
Mattel Creations to launch virtual collectibles marketplace
21 April 2023
The brand's tech stack includes: Rarible, Magic, and Flow...
Drew Beechler, CEO and Co-Founder of Holder
20 April 2023
Holder is a web3 marketing automation platform for brands and creators launching campaigns using web...
Report: Web3 Adoption Trends by Top Brands of 2022 and Q1 2023
19 April 2023
The retail, fashion, and sports categories have led the way as web3 begins its journey towards mains...
Boba Guys launch loyalty program on Solana
17 April 2023
Solana has a long road ahead though. It is doubtful the blockchain realizes the magnitude of the uph...
Mastercard Drops Free NFTs, Launches Web3 Music Accelerator
14 April 2023
This weekend take a moment to mint the Mastercard Music Pass NFT. It's free and I'm going to be docu...
Wrangler Teams Up With Jeremy Booth in Multitiered Partnership
12 April 2023
The brand is set to launch a jacket that integrates NFC and NFT technology...
JUMP—World Tour: NFT NYC
11 April 2023
The next World Tour Coffee Meetup at NFT NYC, taking place this Thursday, April 13th, from 8:30 AM t...
Nike's Virtual Creations Are Coming Soon
10 April 2023
The Nike web3 case study is being built before our eyes and we should be paying close attention to e...
Reddit deploys Gen 3 NFT avatar contracts on Polygon
07 April 2023
Online discussion platform Reddit has deployed the third generation of its blockchain-based digital ...
Ralph Lauren enters web3 through collaboration with Poolsuite
05 April 2023
The company has collaborated with web3 community Poolsuite for a new multi-tiered partnership. ...
Announcing: Community Mic Season One
04 April 2023
This is a new community-led initiative that aims to highlight the incredible work of JUMP community ...
Discord tips: 5 must-have bots for community management
03 April 2023
This article explores several bots that are indispensable for professional Discord community managem...
Nvidia CEO Jensen Huang About AI's iPhone Moment
29 March 2023
In this interview, conducted on the occasion of this week's GTC, Huang share's why we're living thro...
Gucci x Bored Ape collaboration is on its way
27 March 2023
Gucci announced a multi-year partnership with Yuga Labs, the web3 leader behind popular NFT collecti...
JUMP Presents: Web3 State of the Union
19 March 2023
We're thrilled to announce the Jump Web3 State of the Union, a virtual event that will bring togethe...
The Ultimate Bitcoin Layer is almost here
16 March 2023
the new Stacks upgrade makes building apps for Bitcoin easier. Let's dive into it and simplify every...
OpenAI releases GPT-4
15 March 2023
It won't be long before every app we interact with has AI magic dazzling your experience. ...
How Circle's USDC token could have been affect by SVB collapse
13 March 2023
For the crypto industry, even if you didn't hold funds with SVB, you were likely exposed to the risk...
Connor Kelley, CEO and Co-Founder at Flaunt
10 March 2023
Today's Web3 Brand Builder is Connor Kelley, CEO and Co-Founder at Flaunt, the world's first enterpr...
Amazon NFT marketplace launch and plans
07 March 2023
Speculation around Amazon's NFT plans are running wild....
Jason Hinojosa—Director of Marketing @ Web3 Builders & TrustCheck
02 March 2023
In this profile, Jason shares the latest in web3 scam tactics, how the role of the growth marketer i...
In-Article Token Announcement
28 February 2023
The first In-Article Token published by Jump News—Press to Publish....
Power of attribution in web3
27 February 2023
Reframing IFTTT (If This Then That) user engagement and gamification based on tokens and smart contr...
Thiago de Marco, Head of Marketing at Niftify
23 February 2023
In this profile, Thiago shares thoughts on how legacy brands can think about decentralization, the f...
Metaverse Tour—How to Join and Participate
22 February 2023
Meet fellow JUMP community members and learn new skills while exploring the metaverse....
YouTube sets web3 course with new CEO
21 February 2023
Google-owned YouTube has appointed Web3-friendly exec Neal Mohan as its new CEO...
The NBA app to let you become a live player, digitally at least
20 February 2023
The NBA app will soon allow you to overlay yourself on another player in a live game so that it look...
Top NFT Tools for Brands and Agencies
20 February 2023
Curated tools to build and launch NFTs....
Tara Fung, Co-founder and CEO of Co:Create
16 February 2023
We're excited to showcase the incredible members of our community—sharing their stories, insights, a...
Say hello to Jump News Perks
14 February 2023
The perks portal offers exclusive benefits and rewards to Jump News and Sky Club token holders, prov...
Jump News Writers Group launching this week
13 February 2023
Sky Club community members are invited to join season one of the Jump News Writers Group....
Building a web3 hardware brand — Louise Ivan Co-Founder of Ryder
09 February 2023
Today's web3 brand builder is Louise Ivan, Co-Founder of Ryder. In this conversation Louise shares h...
Doritos launches web3 initiative
07 February 2023
The chip brand is launching its web3 initiative with a campaign that kicks off tomorrow, February 8....
Culture is the currency and NFTs capture the value
06 February 2023
If you're not aware of the VV Checks project, you should be. This project perfectly showcases how NF...
Super Recap Friday: February 3, 2023
03 February 2023
This week's biggest headlines from the wild world of web3 and beyond....
VP of Ecosystem Marketing at Polygon — Chad Hugghins
02 February 2023
This conversation gives you an inside look into how the Polygon team is guiding its massive growth. ...
Nike brings .SWOOSH to life with its first co-creation challenge
31 January 2023
Through a series of challenges and contents, Nike aims to surface a new kind of creative direction t...
Amazon's Web3 Strategy: B2C and B2B
30 January 2023
There's a lot of buzz around Amazon launching an NFT initiative. The current speculation is that Ama...
Super Recap Friday: January 27, 2023
27 January 2023
This week's biggest headlines from the wild world of web3 and beyond....
Why leading NFT brand Doodles moved to Flow's blockchain
26 January 2023
While Flow has established great relationships with icon brands, it has not faired so well in terms ...
Onboarding a billion people to web3 — Jeremie Cabling of Wally
25 January 2023
Today kicks off our new series, Web3 Brand Builders. In this series, you'll hear from Sky Club membe...
Porsche's Next Move
24 January 2023
A total of 7,500 NFTs were made available, but as of this writing just under 1,500 have been minted....
Enterprise Web3 Loyalty Platform — Flaunt
23 January 2023
First official Salesforce Partner offering web3-powered loyalty solutions to help enterprise brands...
Super Recap Friday: January 20
20 January 2023
The #1 weekly recap for brand marketers innovating in web3 and beyond...
How Lacoste is leveraging NFTs with ethpass
19 January 2023
In the summer of 2022, Lacoste officially launched its first NFT project titled "UNDW3." The collect...
National Geographic Launches NFT Collection
18 January 2023
National Geographic has jumped into web3 with the launch of their first NFT collection....
7 Step Guide For Community Ownership
17 January 2023
The promise of web3 though is its ability to facilitate ownership of digital networks, something tha...
Announcement: Jump News Is Live
16 January 2023
Today marks the official launch of Jump News—a media startup whose purpose is to be a resources for ...
Super Recap Friday, 13 Jan 23
13 January 2023
This week the world's number one selling NFT project announced a game which means we're at the start...
Super Recap Friday: January 6, 2023
13 January 2023
This week's biggest headlines from the wild world of web3 and beyond....
Blockchains for brands
12 January 2023
The first major collaboration between a brand and blockchain was between the NBA and Flow back in 20...
Jump Research and Reports Library
12 January 2023
This past Sunday I spent about five hours scanning and organizing some of the top web3 trends report...
Yuga's Next NFT Launch: Sewer Passes
12 January 2023
While the teaser video is NSFW, and the game itself will not appeal to many reading this, the fundam...
Builders helping builders
11 January 2023
The program aims to "help web3 companies boost their media presence, community growth and brand awar...
Case Study: Memeland's NFT Launch
10 January 2023
Memeland was created to "bring ownership to every community in the world." It is billed as a web3 v...
Mastercard Enters Web3 Music And Its Priceless
09 January 2023
You may have seen the news that Mastercard launched an artist creator program. For today's brief, le...
5 Insights: Tiffany x CryptoPunk Pendents
05 January 2023
Today I want to share my key takeaways on Tiffany's execution. If you have any to add please reply a...
Fashion has always been about technology
04 January 2023
You know you're living through a period of great innovation when the world of fashion goes through a...
Where does web3 adoption stand?
02 January 2023
Today's brief is something that should land on the desk of every brand and agency executive....
Highlights from 2022: Jump News and Sky Club Community
30 December 2022
Kicking off 2022, Morning Brew wrote a really nice article in January highlighting the Jump Communit...
Blockchains for Brands: Polygon's Breakout Year
29 December 2022
While most of the world is winding down at the end of the year, we're getting our hands dirty....
Blockchains for Brands: A Review of Solana
28 December 2022
Yesterday we looked at Flow, today we're going to peak under the hood of Solana....
Which brands are using Flow's blockchain?
27 December 2022
If you're deep into crypto and web3, Flow is often an after thought. The hardcore web3 community p...
Nike opens up .SWOOSH IDs
23 December 2022
This is the third iconic brand we've covered in three days. Between Starbucks, Porsche, and Nike, we...
Porsche's community building strategy
22 December 2022
Just one month ago, Porsche launched a new Twitter handle dedicated to its entrance into web3. Unl...
Liquid Death's Murder Heath Death Club PFP
21 December 2022
Founded in 2019, Liquid Death is now valued at $525 million. They sell 16.9 US fl oz "tallboy' wate...
Behind the scenes of Starbucks Odyssey
20 December 2022
There are 27.4 million rewards members, and this makes up 53% of U.S. revenue. To think Starbucks is...
Jump News Daily
19 December 2022
Jump News is for brand builders who want to innovate in web3 and beyond. To live up to this promise,...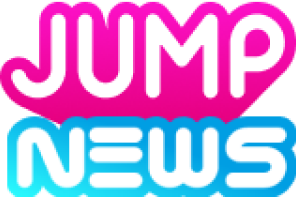 Your daily resource for brand builders who want to innovate in web3 and beyond.